Mold Testing In The Bronx
Home should symbolize safety and family. If your home has mold growing, its purpose of providing a healthy and safe shelter for you and your family is compromised. There are several types of fungi that can infest your home and cause a serious threat to your health. The symptoms include coughing, shortness of breath, severe allergies, and more. When you suspect mold growth, the need to perform mold testing is essential.
Regular Mold Testing
Carpet Cleaning Bronx is prepared to rescue homeowners and property owners who have problems involving house molds and mildew. Listed below are the most frequently asked questions about mold and mold testing, in which Carpet Cleaning Bronx professionals have provided answers. Read on if you want to learn more.
Where do molds usually grow? Mold and mildew survive in muggy areas such as places near the sink, bathroom, pipelines, air conditioners, washing machines, chimneys, etc. The risky part is that molds are not always visible to the naked eyes. But as always, the best thing to do if you are caught in this situation, for instance, if you notice fungi, let a professional know about your problem and ask them to remove and sterilize the area as soon as possible.
Are there a lot of different types of molds? With the help of mold testing performed by highly-trained and skilled professionals of Carpet Cleaning Bronx, molds of different types can be identified as well as eradicated. This gives you a better and more habitable environment. Some of the most common types of molds are as follows:

Aspergillus - black or green in appearance, can usually be found in the bathroom, at the back of the toilet, or air ducts.
Chaetomium - has a musty odor or smell, and is usually found on carpets, drywall, and window framing.
Serpula lacrymans - yellow in appearance, poses serious harm to your property since it tends to eat away the materials of your property especially wood. Treating and preventing molds and mildew in your home lies in the hands of the experts. DIY is not as reliable as professional procedures. After all, you could be causing more harm than good if you choose to take things into your own unskilled hands.

How often do I need to have mold testing done? Mold inspection and mold testing should be considered whenever you are concerned about mold growing in your property. But it depends on how your mold inspector assesses the severity of your situation.
If you live in an area where there is frequent rainfall and humid climate, you may need to have your home inspected more times than usual - especially during the storm season, when your home may have water seep in through the roof, window frames, or basement. The infestation does not give warnings to property owners. It's there before you know it and could be compromising both your health and property. Mold testing by Carpet Cleaning Bronx is a simple method that mainly involves certified mold inspectors/professionals to perform air sampling. It is an important procedure that ensures safety for everyone.
The benefits of having your home inspected by professionals from Carpet Cleaning Bronx ensures accurate reading and careful, meticulous procedures.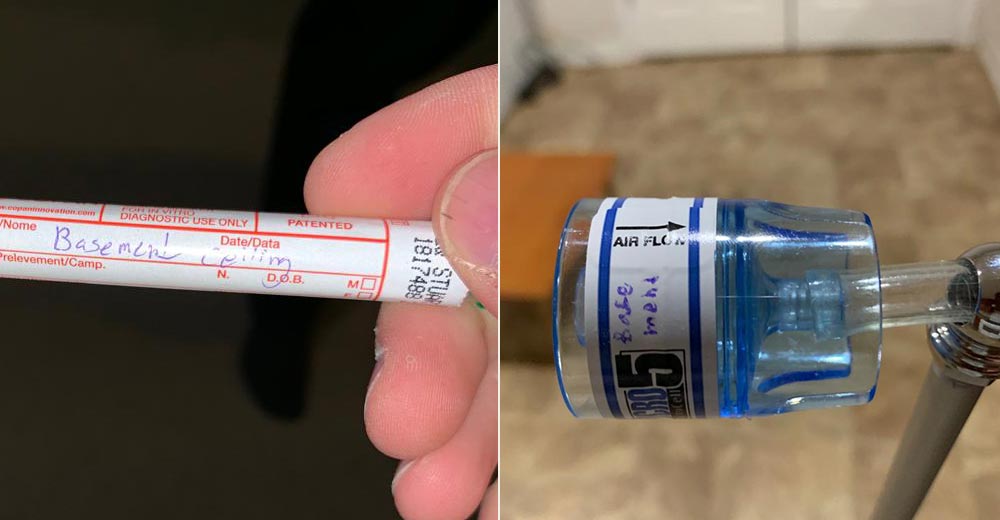 Prevent Mold With Carpet Cleaning Bronx
Carpet Cleaning Bronx is an independent mold testing company that gives professional mold treatment services for homeowners and business owners. Our tried and tested services help achieve a better quality of living free of trouble caused by molds. We also offer a full range of mold testing services for different mold and mildew problems.
Other Services Offered by Carpet Cleaning Bronx:
Air sampling
Surface sampling
Moisture and leak detection and reading
Visual mold detection
Emergency mold inspection
You can always trust Carpet Cleaning Bronx because of our years of outstanding expertise in mold testing and mold inspection. We make sure to utilize top-notch facilities for mold testing, which allows us to provide effective services. With the help of a certified independent laboratory, we can provide fast results from mold testing within just a few days. If the results are positive, we can then create a mold remediation plan.
Suspect Mold? Do Not Delay! Let Us Help.
Carpet Cleaning Bronx professionals are known for our years of intensive experience and devotion to the work. Reach out to us by calling 718-701-2162 and we will be happy to help you.