Upholstery Cleaning
What's the difference between your carpet and your upholstery? Not much. Both provide you comfort and warmth. They can both be made of synthetic or natural fibers. And, perhaps, both are often overlooked during cleaning time. It's reasonable really, who has the time to clean the carpet and who has the equipment to wash the sofa or the foot stool? Maybe you can get yourself to wipe down the leather couch, and this might make you feel better inside, but you should know it isn't helping, not even a little.
Upholstery is just as susceptible to stains as carpets are. Can you even count the number of times you spilled Coke on your couch while attempting to balance it between your legs while you arrange your sandwich? And what about a house full of girls using linen ottomans to hold their feet while they pain their toes? If you have pets in the home, they have surely hidden behind your window drapes in order to avoid a bath.
Synthetic fibers are man-made fibers that are designed to be user friendly and most generally they are easily cleaned at home. Polyester, Olefin, and Nylon, for example, are not without their faults, but they often come with quick cleaning instructions.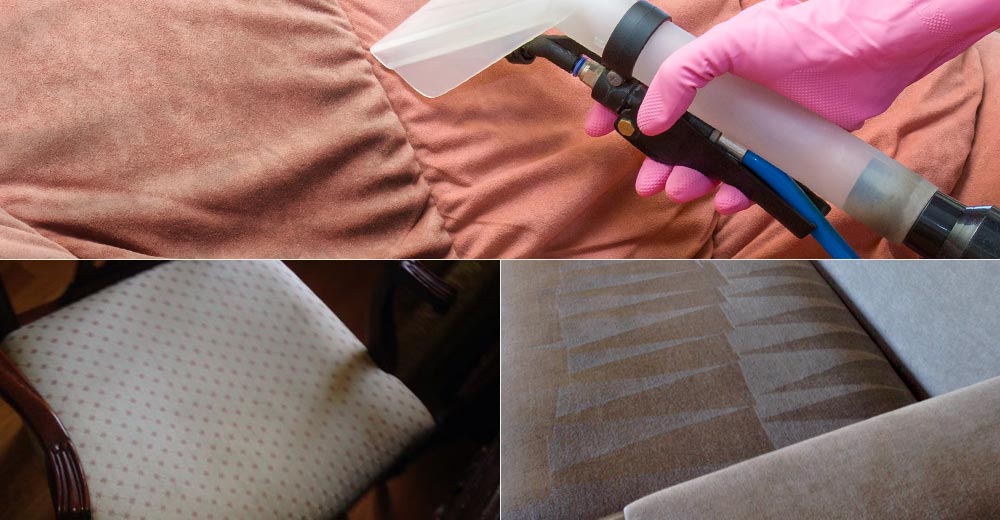 Professional Cleaning Required
More delicate natural fibers, like wool, silk, rayon, and certain cotton blends are favored by many in the upholstery world because of their natural look and authentic feel. This comes at a price though because, unlike their synthetic peers, they are not manufactured to withstand damage. Each fiber has its own unique interaction to stains, sunlight exposure, and reaction to dirt and soil.
Leather is the most sturdy and durable upholstery fabric of all and is by default very stain and sun resistant. Unfortunately, leather looses moisture throughout the years and can become cracked and rough. Store bought cleaning solutions might present immediate results for basic leather cleaning but there is no way of knowing for sure what the long term effects might be.
Luckily Bronx Carpet Cleaning cleaning techs have all the useful knowledge available and for an affordable price, you can be the benefactor.
Don't risk ruining your upholstery just to say you cleaned it yourself, have a professional come out and do the job right the first time!