Water Damage Restoration
We might be the Superman of the cleaning industry because should flooding occur, Carpet Cleaning Bronx is ready to begin your restoration process at the drop of a hat.
Water damage restoration is largely about avoiding the many secondary damages that are associated with flooding and standing water. These potential damages could be anything from property ruin, mold and mildew formations, to total replacement of property items. This potential fiasco can be avoided by having a professional work side by side with you and your insurance company.
How To Avoid Secondary Damages
Carpet Cleaning Bronx is no newbie to water damage restoration. After years of dealing with New York's tough winters, we have treated everything from small kitchen floods to serious building destruction resulting in plumbing damages.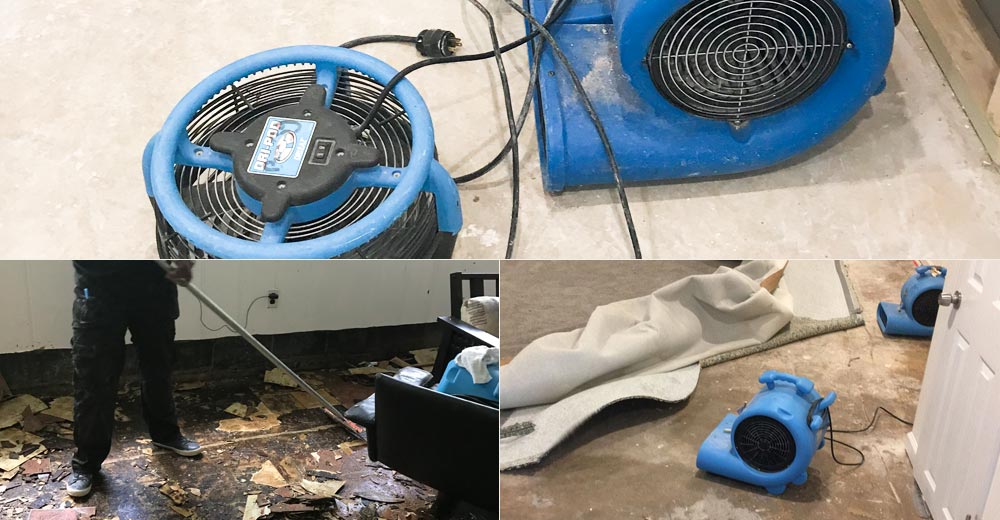 More Than Just Water Extraction
...though we do this too of course.
We work to dry and sanitize your space so that you can avoid secondary damages and expensive remodeling fees. These fees could incur as a result of water trapped in structure pockets, cracks and even in the plumbing infrastructure. Some elements of homes and offices are extra sensitive to moisture and will begin to warp and deform, like wood floor, for example. All of these areas need to be dry and dried in order to bring your home or office back to pre-flood conditions.
In addition to drying we also deal with dehumidification and offsite drying. The water from flooding eventually creates moisture which will eventually begin to evaporate and permeate the air. In this case, a dehumidifying process is required in order to avoid condensation in inappropriate places.
Off-Site Drying
Our off site drying includes drying of upholstery, furniture, rugs, mattress, and more. Carpets will naturally be serviced on-site.
To begin the restoration process with Carpet Cleaning Bronx, call 718-701-2162 now!