Rug Cleaning In The Bronx
Rugs are a very popular carpet alternative in New York. Not only do they help drown out annoying neighbors, they can also act as a protective layer against cold tile, like during midnight bathroom breaks in the winter months. We at Bronx Carpet Cleaning just love a beautiful rug, from funky modern shag rugs to antique crafted Oriental stair runners. We also know how essential cleaning them is to maintaining their structural integrity and outside beauty.
These days many people own rugs that are temporary and easily parted with. When we speak about rug cleaning, we do not refer to your door mat rug that you bought on sale for 2 dollars. We're talking about your unique area rug, the one that is made from sisal and has specific cleaning instructions. We're talking about your beautiful area rug that your children love to lay on when they draw and your Persian rug passed down to you from generations back. These are the kinds of rugs that have longevity potential and deserve proper treatment.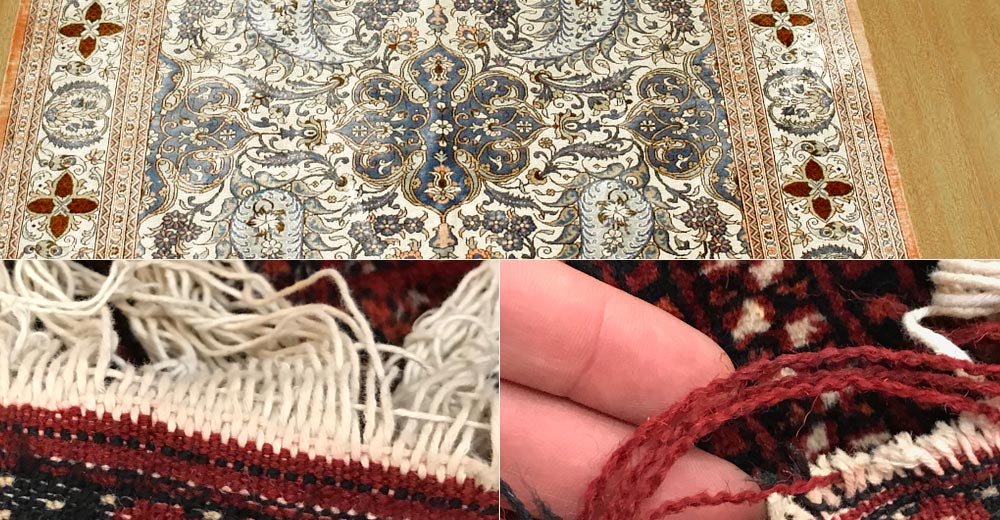 Our Cleaning Facility
Bronx Carpet Cleaning operates its own cleaning facility furnished with professional cleaning equipment. Before the actual cleaning process can begin (where soil and bacteria are removed from rug fibers), our cleaning techs use a special dusting machine that removes excess dust by virtue of vibration, rather than by beating, as done in days past.
Then, depending on the particular soiling your rug has, we will continue with the washing and drying cycle. This process can be carried out by specially designed machines or by hand, depending on your unique situation. The drying of your rug takes place in a temperature controlled room and is followed by final grooming.
Bronx Carpet Cleaning also employs a staff of rug repair and restoration staff. Ripped tassels, moth eaten patches, and color discoloration are just some of the services these knowledgeable artisans can perform for you upon request.
Of course our pick up and delivery are of at no extra cost to you. Take advantage of our free over the phone or on-site price estimate by contacting our customer service representatives today.