Wood Floor Cleaning
Carpet Cleaning Bronx employs a full time staff of professional cleaners who are trained and experienced in wood floor cleaning and maintenance. Our services are available every day of the week.
Restore Your Floor's Natural Beauty And Charm
Professional wood floor cleaning is meant to restore and rejuvenate your wood floor's natural grain. Over the years wood floors naturally succumb to scuff marks, stains, scratches, spills, and more. The best thing you can do for your wood floor is to maintain a regular sweeping schedule.
Sandpaper Blues?
All of the dirt, soil, mud, food, and whatever else you might find on your floor must be swept up on a daily basis. If you fail to do so, these items become like sandpaper to your wood floor. In other words, the more floor debris you have, the greater amount of scratches and blemishes your wood floor will endure.
If you have created scratches and blemishes by not removing floor debris, you have created the perfect hiding spots for bacterial buildups. Even the smallest little dent or scratch will quickly be filled with dust and dander in no time and now you're dealing with air pathogens in the air.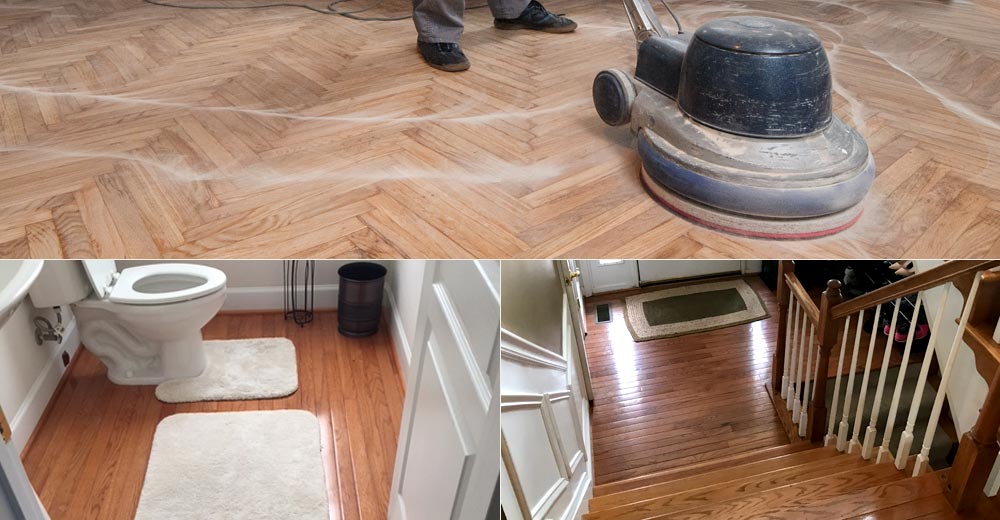 Our Services
Our cleaning services clean, buff, and shine your wood floor to bring back the look and shine you initially loved about them. We also remove your latest layer of wood floor sealant in order to access the pure wood grain of your wood floor. When we finish evening out scratches and blemishes and buffing, we will apply a polyurethane coat designed to protect your wood floors from future scratches. Keep in mind that these sealants are not permanent and should be applied during each scheduled floor cleaning.
For more information or to schedule, call us today!